Friday, November 10, 2006
All Work & No Play
Makes this a very boring blog!
Here is the reason I have been so quiet lately: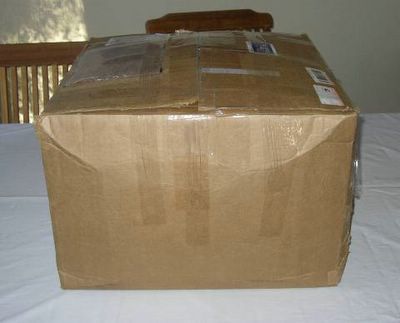 But that's just a box I hear you say.

Yes, that is just a box, but it's a very special box.

Inside can be found gorgous Merino, Baby Alpaca & Cotton yarns dyed in 5 brand new colourways, exclusive to Ecoyarns.
I must keep you in suspense however as I don't have permision to reveal the colourways yet.
As for the competition, I will be drawing it next Wednesday, so if you haven't already, enter now for your chance to win 100g of Elizabeth yarn dyed in the colourway of your choice!
Comments:
oooh cant wait to see whats in the box!!
And is that a competition I smell!?!? lol..I didnt know there was one when I put my info in..See..Thats how daft I am! lol
Katt
Post a Comment
<< Home