Wednesday, March 08, 2006
The Heel Has Turned
I have turned the heel on my peacock sock and am on a race to the toe.
The way the yarn is striping reminds me of some sort of tropical fish.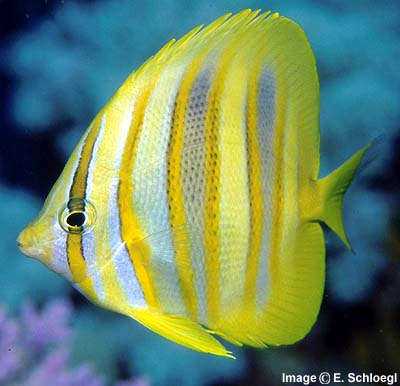 A bit of a resemblance to the Butterfly Fish
The heel was easy peasy, I don't know what I was worried about, I even decided to go a bit fancy pants and do it in Eye of Partridge stitch which I really like and I'm thinking of doing a star toe just to make them extra special.
Comments:
Oooh they are sooooooooo pretty!!!
I can see you and your yarn are going to send me broke! ROFL
I have decided out of the last of your baby alpaca that I bought I am going to make myself a pair of fingerless gloves. Now I just have to get around to doing them! lol
Katt
Your sock looks even lovelier as it gets bigger!! The satr toe is so nice. I like it very much!!!
I'm not sure if I'm going to the sock festival or not!! If I feel well, I will go and take photos - and post them on my blog for you!!!!
Post a Comment
<< Home