Thursday, January 26, 2006
My Hero
It was a blistering hot 40+ degree (celcius, that is) day, the roads were melting, as was I but J made it - 140km - 8 hours - 1560m elevation from Bright over Towonga Gap, through Mt Beauty, up Falls Creek & back. What. A. CHAMPION!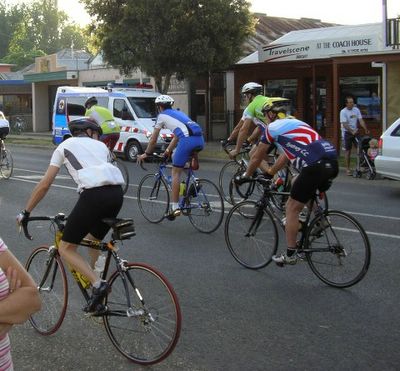 (That's him in the white)
I noticed that I have my very first knitting blister on the tip of my left index finger, is this a note it down in the diary special occasion, does that make me a real knitter now or does it just mean that I've been knitting way too much lately?
Comments:
Definitely a champion!! That far in that much heat? A champion or mad!!!!!!
I hate getting blisters or holes in my fingers: it means you have to stop knitting. I think it means ypou are a real knitter, like the real spinners in Rumpelstiltskin!!!
Post a Comment
<< Home