Tuesday, October 11, 2005
Spoiled Rotten!
When I got home last night there were two parcels waiting for me, one of them I will post about later but the other was from my Secret Pal!
It was all nicely wrapped in some beautiful floral paper but I was way too impatient & forgot to take a photo - sorry. Inside was this fantastic bag.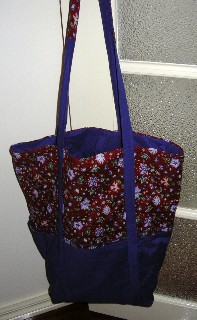 It's got pockets on the outside and some secret little hidey pockets on the inside & in each little pocket there was a surprise.
A postcard from Tassie, some Tasmanian hazelnut fudge (yum), a big hank of yarn from the Waverley Woolen Mill - also in Tassie, I think I see a pattern emerging here.
There was also some gorgeous stitch markers that a friend of my SP generously made for me, a sparkly K keyring, a Curley Kate writing pad & some cute star shaped wooden buttons!
But wait there's more, after having another look in my fantastic new bag, I found another little surprise that I missed the first time, these beautiful blue glass beads. I can't wait to make something special out of them.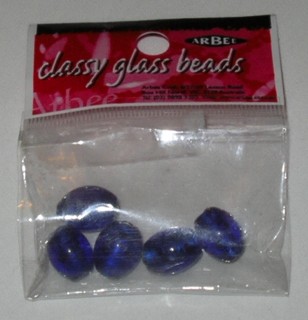 Wow, was I spoiled or what! Thankyou SP you made my day!
And just so you don't think I've totally forgotten about Lacey, I did quite a bit of knitting on her over the weekend & am now up to the armhole decreases, not far to go now!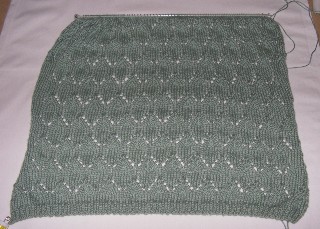 Comments:
Katie, I am so glad the parcel arrived safe and sound after it's long journey... I hope the bag will be long enough for holding needles and some knitting. Can't wait to see what you might be thinking of knitting with the wool. It looked close to a periwinkle colour.
Love,
Your Secret Pal
Post a Comment
<< Home