Tuesday, October 04, 2005
Show Us Your Knickers!
Lacey is coming along nicely, I'm up to the increases in the waist shaping & have about 50 more rows to go before decreasing for the armhole, unfortunately I won't get to work on her tonight as I have enrolled myself back into cake decorating classes so I can get this damned cake done.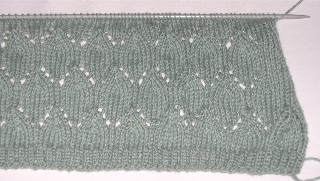 I just couldn't get myself motivated enough to do any work on "The Wedding Cake" so it's back to class for me.
Here's another needle roll I whipped up over the weekend, using some of the very funky Alexander Henry prints I bought a while ago.
I've dubbed it the
Naughty Knickers Needle Roll
(oh the searches that will bring up!) I'm very tempted to keep this one for myself but if you want one of your very own, it's available over at
Live 2 Knit
.
Comments:
Good luck with the Class for cake decorating, Katie. I think, sometimes, that having a commitment to a class is the best way to make sure a project gets finished. Your knickers are lovely( bet you don't hear that every day) Missing out on knitting Lacey will make it all the sweeter when you pick her up again....
Love
Your Secret Pal
Post a Comment
<< Home