Sunday, June 26, 2005
Winter of Lace
I've just joined the Summer of Lace Knit Along. It'll be more of a Winter of Lace though here in chilly old Melbourne, so I'd better get a wriggle on with Lacey if I want to have her finished by Spring.
I thought I would have a go at designing a stole based on Birch using
Live 2 Knit
100% Peruvian Baby Alpaca in the Copper colourway.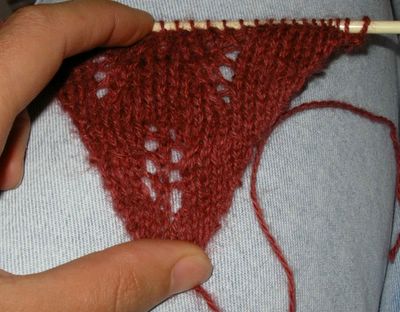 But after I got through one pattern repeat, I realised it just wasn't working out the way I had hoped, so back to the drawing board. Here is what I have decided on instead.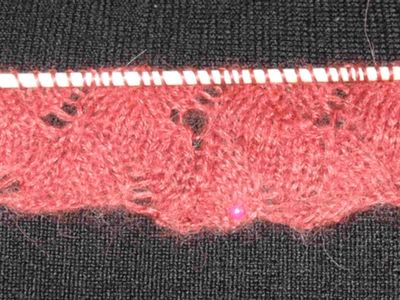 I'm not sure what the pattern stitch is called, I've adapted it from a top out of a Vogue Knitting mag (I think it was Summer' 2004 but don't quote me on that) and it's coming out quite nicely, so yet another project to try to get finished, am I a glutton for punishment or what!